How we helped Policy Lab increase organic traffic to clinical trial pages by 36,000 monthly visits.
After 16 months of link building and content marketing, we were able to help Policy Lab increase monthly organic visits from 800 to over 36,000 monthly visits. Our teams worked tireless to help build Policy Lab's domain authority through the execution of large-scale link building campaigns, resulting in over 240 backlinks being built.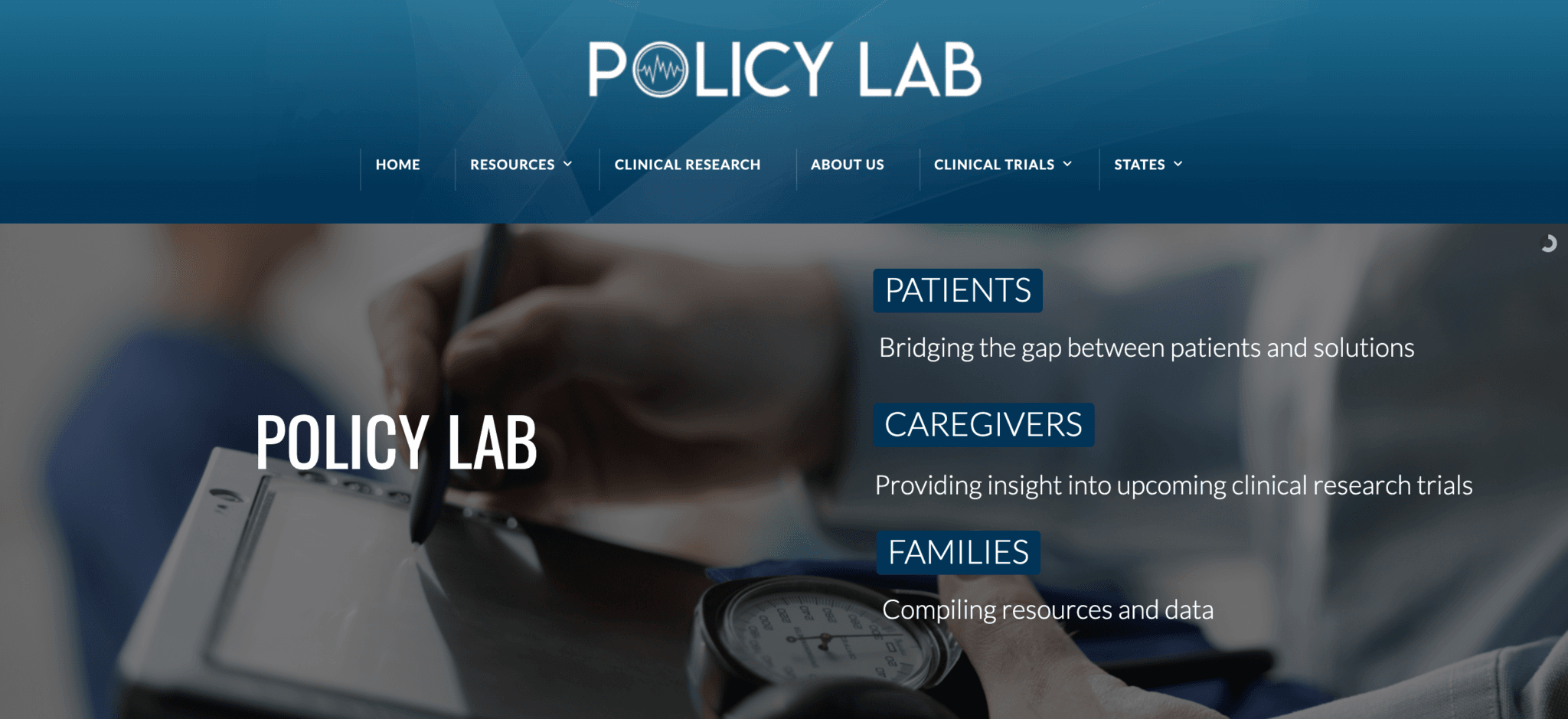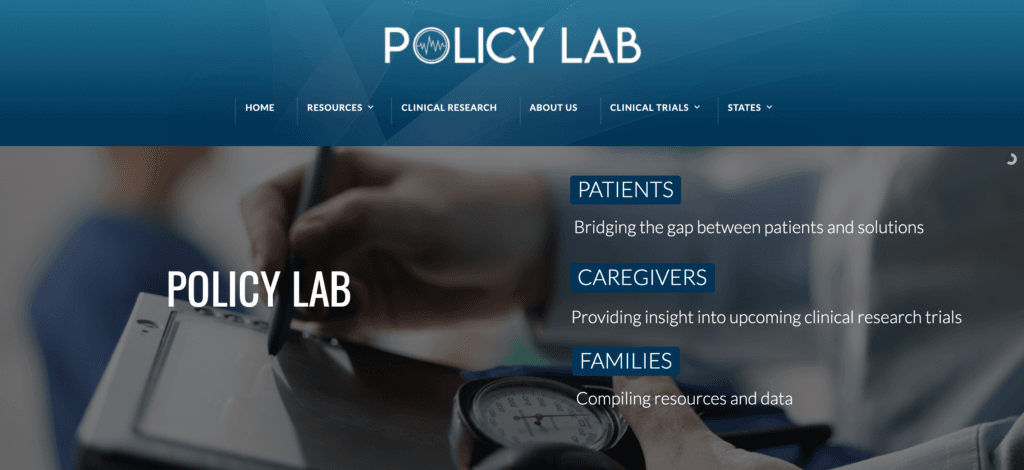 Increase in monthly visits to clinical trial landing pages
Backlinks earned through content marketing
Increase in average keyword ranking
Content Marketing, Link Building, Technical SEO,
Policy Lab is a digital health startup whose goal is to help connect patients with relevant clinical trials. The Policy Lab website helps bridge the gap between patients and caregivers.
We were approached by the Policy Team to help increase their search presence, and ultimately, help drive more clinical research participants to select trials.
Massive health organizations dominate the search engines.
Our growth strategy for Policy Lab primarily focused on increasing visibility around the condition-specific landing pages. This included landing pages which featured clinical trials for conditions like breast cancer, Crohn's Disease, diabetes, etc. Any Google search around these topics shows results for organizations such as Web MD, Mayo Clinic, Healthline.
In other words, we are competing against massive organizations with multi-million dollar marketing budgets. This is an obvious challenge to a digital health startup like Policy Lab.
Link-driven content marketing to rapidly improve domain authority
To be able to compete against the big players in the search engines, Policy Lab needed to increase their website's domain authority. The best way to do this is by increasing the number of backlinks to the domain.
Prior to working with Socratik, Policy Lab had tons of quality content published on their website, but no inbound links. To fix this, we put together an aggressive link building roadmap that involved the creation of 12 linkable assets , or, "link baits."Each of these link baits had several outreach campaigns built around them.
After 16 months of work, Socratik was able to land 240 backlinks.
In addition to the content marketing and link building, we also helped set up the foundational SEO elements for Policy Lab. This included the methodical optimization of each landing page, as well as technical SEO fixes across the board.
Massive increase in organic traffic
Over the course of 16 months, we saw a substantial increase in organic traffic to Policy Lab's core clinical trial pages.
The website also saw a significant boost in the number of inquiries for clinical trials.