How we helped UCF Health reach new patients by increasing organic traffic by 130%
After only four months of SEO strategy execution, we increased year-over-year organic traffic to business-critical clinical practice landing pages by over 130%. Through content marketing, local SEO, link building, and an agile strategy responding to industry trends, UCF Health saw results within only a couple of months of implementation.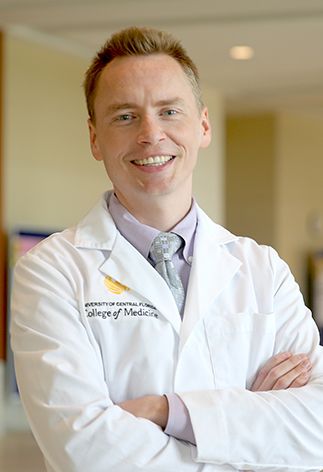 Increase in organic traffic to service pages in 4 months
Backlinks earned through content marketing
Increase in average keyword ranking
Content Marketing, Copywriting, Technical SEO, Link Building, Local SEO
UCF Health is a medical center associated with the College of Medicine at the University of Central Florida, offering both primary and specialty care at two locations in Orlando, Florida. The UCF Health team approached us to grow patient numbers for specific physicians and specialty care services through digital marketing.
Competing in a Dense Local Market With Authoritative Competitors
UCF Health offers over 20 different specialty healthcare services such as rheumatology, dermatology, ophthalmology, and more. While the diversity of offerings greatly increases the potential patient pool and opportunity, it also presents a unique challenge. Many of these services, like dermatology, compete in search engines that are dominated by authoritative websites which are dedicated to a single service.
Competing against these service-specific websites with a single landing page-per-service is an uphill battle that most will not win.
Additionally, UCF Health was going up against massive hospital systems with expansive digital marketing budgets.
An SEO Strategy Focusing on Creating Content Hubs and Link Building
Technical SEO Audit & Implementation
We started with a technical website audit to ensure that UCF Health had a search-friendly website. Our team worked closely with the dev team at UCF and implemented over 20 critical updates to the websites foundation. Our actionable hand-off document combined with the quick work of the UCF dev team allowed for the technical fixes to be implemented quickly.
Keyword Strategy & On-Page Optimization
In order to increase patient volume, we needed to understand exactly how prospective patients were searching online. By leveraging Google Trends and other keyword research software, we were able to identify exactly how users were searching (and how often), and use this data to create a optimization + content creation plan.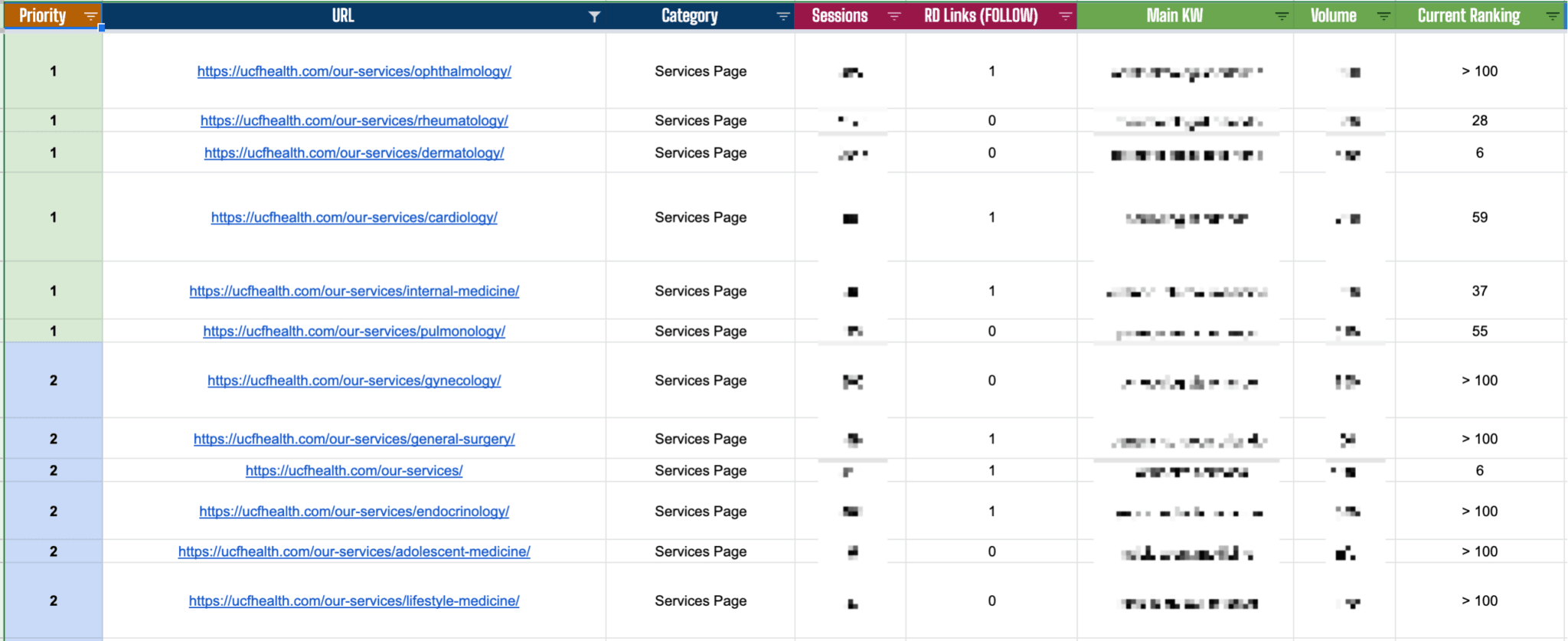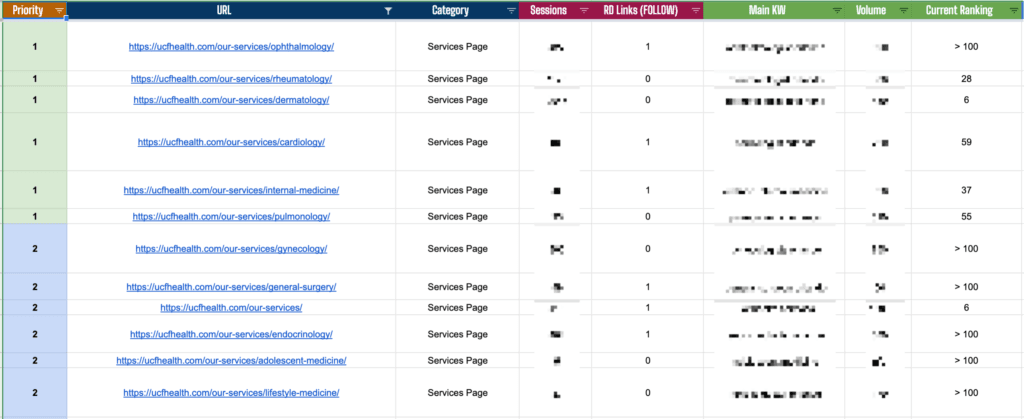 Our team then methodically optimized each service page for the keywords we identified. These optimizations included recommendations for:
Title tags
Meta descriptions
Header tags
Content rewrites
Keyword usage and intent
Internal links
Structured data
Content Hubs
We then moved into our content production phase. In order to grow UCF Health's authority and topical relevance around specific services, we devised a content strategy that focused on creating a "content hub" for each specialty care service. Extensive keyword research guided and informed content production, as we leveraged search data on how potential patients search for medical information and care.
Link Building
To strengthen the ranking power of UCFHealth.com and boost both new and existing content rankings in search results, we launched highly-targeted link building campaigns. We worked with the UCF Health team to create linkable assets, which were then pitched to authoritative organizations. Link building efforts are still in the early stages, but we've already acquired close to 30 backlinks from a single campaign.
Quick, Significant Increase in Keyword Rankings
Thanks to the UCF Health team's willingness to quickly implement our SEO recommendations, we were able to see impressive results in a rather short period of time. Almost all of our target keywords have seen significant jumps in the search engines, with search impressions and traffic growing for our primary service pages.
In just four months, UCF Health has seen the increases in YoY organic traffic to the following services:
62% increase in target keyword rankings