Fort Lauderdale SEO Agency
We're the SEO agency that rolls up our sleeves and does what it takes to drive revenue and impact the bottom line.
Our local Ft. Lauderdale team has combined +15 years of delivering results for brands like Celebrity Cruises, PepsiCo, and Florida International University.
Our passionate consultants will help you create authority, build trust, and own every search result.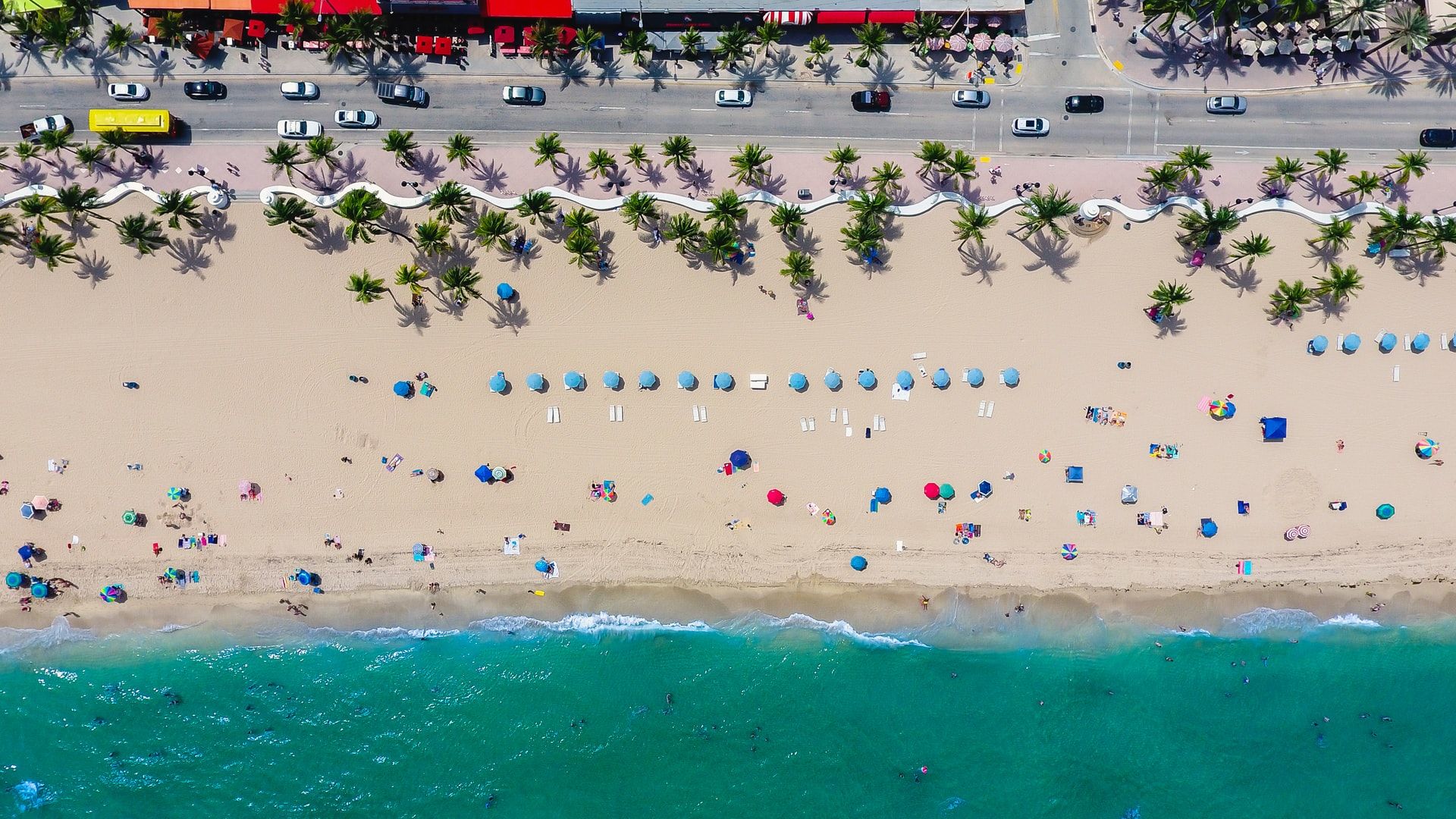 Work with Ft. Lauderdale SEO consultants who will earn you ROI.
Our professionals have been executing SEO campaigns for over 15 years combined – working with some of the largest companies in the U.S. Don't work with a company who offers cookie-cutter SEO packages or "one-size-fits-all" packages, because your business doesn't fix in a box. We build customized strategies that drive results for every single client.
Technical SEO
Keyword Strategy
On Page Optimization
Content Creation
Link Building
Technical SEO
We find all of the technical SEO errors. And then fix them.
Without a solid foundation, a house can't stand. The same goes for a website. Upon kick-off, our Ft. Lauderdale experts conduct a full-scale website audit to uncover any technical issues that may be inhibiting optimal visibility in search engines. We do this by leveraging a full suite of the most advanced SEO software, in addition to digging into data from your Google Analytics and Google Search Console profiles, in order to shine light on all errors. Then, we up our findings into an actionable roadmap to help address every single issue we found.
Keyword Strategy
On Page Optimization
Content Creation
Link Building
Why Use Our Fort Lauderdale SEO Services?
It is only becoming more and more challenging to stand out among the crowd in today's noisy digital world. No matter which industry you're in, the competition to rank #1 in Google's search results is fierce. In order to capitalize on potential revenue-driving organic visits, it requires full-time, dedicated attention and resources. And that's where Socratik comes in. We develop and execute end-to-end SEO strategies based on the unique problems your business is facing, and strive for the most ROI in the least amount of time.
Proven Process. Proven Results.
Nothing we ever do is just "for the sake of it". We adapt to changes, grab new opportunities, and crush obstacles. Every action has one purpose: to get you undeniable results. Read our case studies to see how we do it – like how we helped Celebrity Cruises increase organic traffic by 129%.
See how we helped Celebrity Cruises increase traffic by 129%
See how we helped Policy Lab increase monthly visits by 36k
We rank websites of all shapes and sizes
From small startups to enterprise-level corporations, we work with businesses and websites of all sizes. Our process – and passion for driving results – stays the same, no matter how big or small your company is.
Frequently Asked SEO Questions
All of our SEO scopes are custom-built based on your business's specific needs. There are no "one-size-fits-all" packages because every business is unique. Feel free to reach out and we can help you better understand what type of SEO investment is needed for you to start driving results.
Are SEO services worth it?
To put it simply, not only are SEO services worth it, but SEO is the cost of staying in business in today's digital world. If you aren't ranking on page 1 of Google's search results and driving clicks, then your competitors are winning that share of the market and beating you out.
There are three main factors of SEO that work together to improve your website's visibility in search engines: search-friendliness from a technical standpoint, quality content, and strong backlinks.
Ensuring your website's technical foundation is optimized is key to enabling Google to locate and crawl your website, allowing it to be indexed and rank for keywords. Having high-quality, unique content that matches a searcher's intent will empower your website to surface in Google's search results when a searcher enters a query. Backlinks are when another website links to your website, and these are seen as a "vote of confidence" in Google's eyes. The more relevant, authoritative backlinks your website has, the higher likelihood your pages have of ranking.
Results from SEO campaigns can take anywhere from 3-6 months before they start taking effect. SEO is a slow-moving process that requires consistent execution over long periods of time. Typically, local SEO campaigns tend to show results much quicker than national SEO campaigns.
Absolutely! There are thousands upon thousands of blogs and guides on how to execute an SEO strategy. However, it is incredibly time-consuming to implement strategic SEO. Most brands outsource it, though some choose to keep it in-house and have an internal SEO resource.
Do you offer social media services?
We do offer paid social campaign management. However, we do not help with the ongoing management of organic social media pages/followings.
Do you offer other digital marketing services?
We offer paid media services, as well as website design and development support.
Yes! In an ongoing SEO engagement, an SEO audit is our first step and deliverable. We also do what we call an "Audit and Strategy" as a one-time project for clients who would like to develop an SEO strategy and either have the resources internally to execute it or are not quite ready to onboard an agency on an ongoing basis.
Do I need SEO when relaunching my website?
The "old way" of doing SEO is dead, yes. Keyword stuffing, buying links, and all other spammy practices. But over the years, Google has become very smart and operates similar to how a user's mind operates and understands what a website is about, semantic meaning, etc. SEO is very much still an incredibly impactful part of the marketing mix - and oftentimes, is the highest driver of revenue from all digital channels.
Do you guarantee first page rankings?
Unfortunately, there are no guarantees in SEO. There are many factors outside of our control when it comes to ranking well, such as what the competitors are investing in SEO and how aggressive they are creating content and building links, as well as Google's always-changing algorithm.
But we will always be transparent with how we set goals for your website to rank, and how we are making progress against those goals to drive powerful results for your business.
What is better, SEO or PPC?
Not one is better than the other, as they both play different roles in the media mix for a brand or business. SEO is the long-term strategy, where spend stays the same but results just keep snowballing and growing over time. PPC can drive immediate results, but the moment ads are turned off, conversions also cease right away. But PPC and SEO strategies can work very strongly together, informing the strategy of the other.
See What Our Clients Are Saying
Working with the Socratik team has been absolutely rewarding. The team is extremely knowledgable in SEO and they provide an excellent service. They are also just really genuine and fun people to work with. I'd highly recommend them.

Everyone THINKS they know what SEO is - until you realize you're not getting the traffic you deserve. Socratik came in and helped my company a) visualize the errors/shortcomings in our SEO and b) guide us through making the changes. Since beginning to implement Socratik's plan, we've had more website traffic than ever before alongside more qualified leads. We will continue to work with Socratik for our company needs as well as the needs of our clients!


I've worked with Socratik for over a year and I have nothing but good things to say about them. They're an extremely knowledgeable team, provide excellent SEO and copywriting services, and are a pleasure to work with. I highly recommend entrusting your SEO and copy needs with them.


Pop Into Our Fort Lauderdale Office
Ready to start driving traffic?