All the perks of an in-house team. All the experience of outside experts
Work with a team who takes action like they're stakeholders, communicates like they're down the hall, and knows your business like they've always been there.
See how we helped Celebrity Cruises increase traffic by 198%
Proven Process. Proven Results.
In order to work in a way that fits your team and adapts to your needs, first we need to know your business.
We'll lead the conversation to uncover the KPIs you're expected to meet, the gaps in your team, the things you've tried, and the frustrations that hold you back.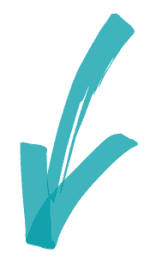 We find what's broken and get clear on how to fix it. No extra services you don't need. No cookie cutter packages.
Your strategy is based on the unique problems your business is facing and prioritized for the most ROI in the least amount of time.

Deliverables may include:
Nothing we ever do is just "for the sake of it." We adapt to changes, grab new opportunities, and crush obstacles.
Every action has one purpose: to get you undeniable results.

Deliverables may include:
A lot of agencies do the front-end work, get on a retainer, and then stop following up or doing much more than cashing checks.
We want to be involved and keep you growing by constantly re-evaluating your strategy, adapting to new challenges, and finding new opportunities.
Deliverables may include:
"Socratik has been an accountable and attentive partner for the two years that they have been supporting SEO for Celebrity Cruises. They consistently deliver results, and are truly a valuable asset to our team."
Alex Weintraub, Director of Search
Drop us a line, tell us about your goals, and find out if we're a fit to help you reach them.