We're the SEO company that helps businesses scale & drive revenue through customized digital marketing campaigns.
Our team of passionate consultants are obsessed with driving results. And the results speak for themselves.
Our end-to-end SEO (search engine optimizations) services are trusted by companies all around San Diego and Southern California.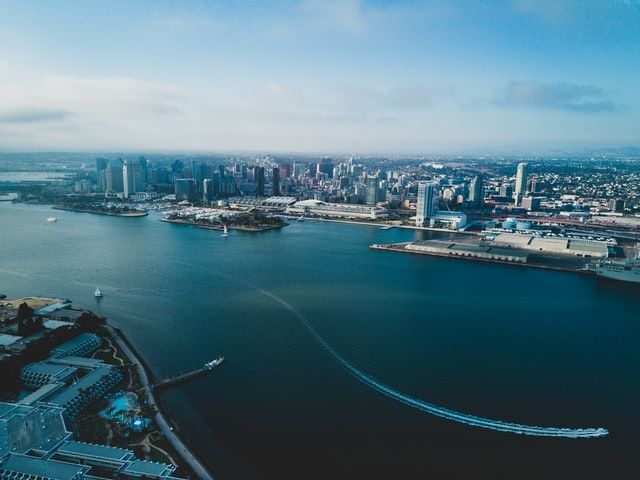 Work with a San Diego SEO company that delivers results. Not just reports.
Our professionals have been executing SEO campaigns for over 15 years combined – working with some of the largest companies in the U.S. Our diverse experience has lead us to develop proprietary processes that allows us to efficiently and effectively rank our client's websites.
Technical Auditing
Let our SEO experts audit and correct your technical errors.
No matter how large, complex, or mission-official your web presence, we'll pull apart every element of your site to identify issues impacting performance. Our San Diego SEO experts will uncover all of the technical elements that may be holding your website back in the search engines. Without a technical sound website, it's likely that your content may never be found by your target audience. By leveraging a myriad of SEO software, and cross-walking that with your data from your Google Analytics and Google Webmaster profiles, no error will go unnoticed.

Keyword Strategy

On Page Optimization

Content Creation

Link Building
Why Use Our San Diego SEO Services?
Getting your website to rank is no easy task. Executing a full-scale SEO campaign that actually drives results takes a lot of time and energy. Trying to manage all of this in-house becomes a logistical nightmare. At Socratik, our streamlined process makes this extremely efficient. You don't have to worry about the latest algorithm changes or what your strategies your competitors are implementing. We've got your back from start to finish – and we'll do what it takes to earn your business.
We consistently drive results for our clients
A lot of agencies talk a big game – but we've got the results to show for it. When it comes to increasing SEO KPIs for our clients, we deliver. Check out some of our case studies to learn more – like how we helped Celebrity Cruises increase organic traffic by 129%.
See how we helped Celebrity Cruises increase traffic by 129%
We rank websites of all shapes and sizes
Our process does not care how big or small your company is. We've worked with businesses of all sizes from solo-practitioner law firms, to globally recognized brands. No matter the size of the website, our passion for driving results stays the same.
See What Our Clients Are Saying
The team at Socratik gives us top notch digital marketing advice and guidance. Tyler and his team took our paid advertising account that had become overly complicated with multiple agencies working on it over the years and simplified it dramatically and improved the results. We've also engaged Socratik on SEO audits and projects and been pleased with the results and they work great remotely with our two head offices in FL and NY.

I have had the pleasure of working with the Socratik team for many months and I couldn't be more satisfied. SEO is intimidating. The team at Socratik takes the time to explain their very detailed and methodical approach. They deliver results and demystify the process. And they are friendly and personable - a nice bonus. I highly recommend Socratik for your SEO needs!

Pop Into Our San Diego Office
Ready to start driving traffic?